Things Just Got Ugly For Boeing
Full article on
Seeking Alpha


Summary
Boeing recognized $2.78B pre-tax charges in its Q2 earnings.
Charges have little to no impact on cash flow.
Boeing is likely to axe its full year guidance.
Boeing's (NYSE:BA) reported earnings on the 27th of July will be heavily impacted by a set of charges related to its most troubled programs. In this article I will have a look at the charges and explain why some of them were to be expected while others were not.
First of all, it is important to recognize that the charges are related to 3 programs:
Boeing 787
Boeing 747
KC-46A
Boeing 787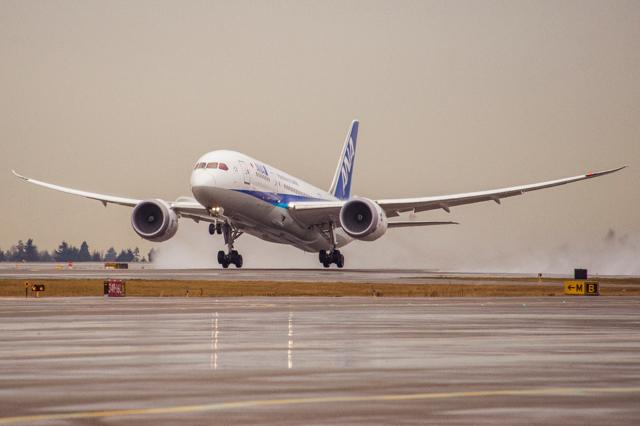 Image courtesy of the Boeing Company
The biggest chart is related to a write-off of 2 Boeing 787-8 test airframes that were supposed to be delivered to customers. Boeing intended to deliver those aircraft to customers, but the refurbishment has turned out to be too expensive. The aircraft were once used as test aircraft and accumulated a total of 6,700 test hours for Boeing. The test program consisted of 6 test aircraft, 3 have been donated to museums and 1 serves as the presidential aircraft for the President of Mexico. The after-tax charge of $847 million ($1.33 per share) is taken to reclassify the 2 aircraft from deferred balance to R&D expenses. I did not expect this charge, it is a heritage of the earliest Dreamliners. There are 2 things that need to be noted though. The first thing to be noted is that the charge does not have any impact on cash flows. The second thing is that the deferred costs should be going down as the reclassification means the costs are now R&D costs instead of being part of deferred costs.
Boeing 747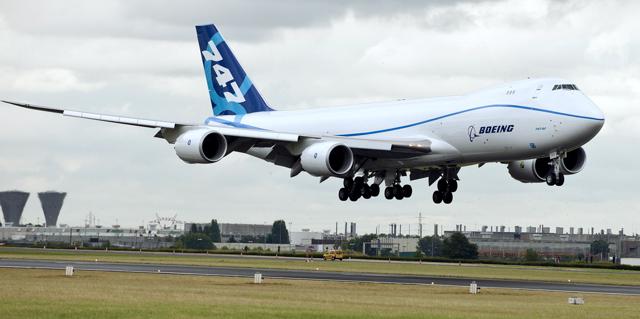 Image courtesy of ainonline.com
The second charge Boeing recognized is a $814 million ($1.28 per share) after-tax charge for the Boeing 747 program. The chart reflects lower aircraft in the accounting quantity and lower revenues. This basically means that Boeing expects to sell less freighters for less money. Additionally, the jet maker will keep its production at 6 per year through 2019, whereas they earlier anticipated to increase rates back to 1 per month in 2019. The charge is probably partly affecting the company's cash profile as the costs on lower production rates are higher, while the company also anticipated to sell less aircraft for less money.
Given the slow market and the program being in reach-forward position for years, the charge does not come as a surprise. The program is in a reach forward position, meaning that even the slightest changes will lead to Boeing being forced to recognize a charge. The charge announcement comes weeks after the jet maker announced it finalized a deal for 20 Boeing 747-8Fs with the Volga-Dnepr group, 4 of which were are already delivered. Although I already concluded in December 2015 that this order (at that time still a commitment) is not going to save the Boeing 747 program, it can be said that the timing is a bit odd.
KC-46A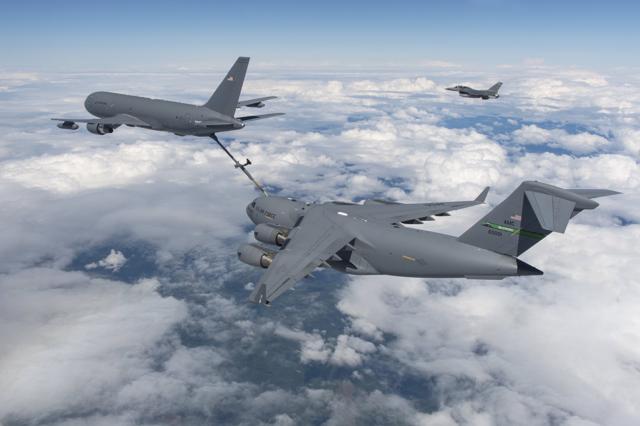 Image courtesy of U.S. Air Force
Earlier in June, delivery of the KC-46A slipped from August to 2017 to January 2018. In a conversation I had with a Seeking Alpha contributor a couple of days ago, I already said that although Boeing has completed all requirements for the Milestone C skies have not cleared for Boeing's tanker program. I had an article slated for publication on Monday that would touch this subject and possible additional charges, which I expected to be in excess of half a billion dollars pre-tax. Boeing did announce a $393 million ($0.62 per share) after-tax charge. The charge covers the costs the jet maker had to make for a hardware fix on the refueling boom and costs related to flight testing for this fix. Additionally, part of the charge has been taken to keep the delivery of the first KC-46A on schedule.
Conclusion

Figure 1: Wall Street Horizon - @WallStHorizon - Create your own custom event calendar today
One of the things that needs to be noticed is the actual impact of this charge. Boeing booked $393 million ($0.62 per share) in charges for its Defense, Space and Security department and $1.66B ($2.61 per share) on its Commercial Airplanes department. Translated to pre-tax charges, the charge will be $2.78B or $4.39 per share. Boeing guided for a $8.45-$8.65 GAAP earnings per share for the full year. With a consensus of $2.31 per share for Q2 earnings and $8.49 per share for the full year, Boeing is likely to report a big miss.
In its Q2 earnings report the jet maker will reaffirm the guidance for cash flow and revenue, but is expected to considerably lower its EPS guidance.
The charges, yet again, show that Boeing has a tendency to delay charges until the very last moment. It has become inherent to the company to have spokesmen tell there is nothing wrong and when thing go wrong eventually, the company releases an 8-K and use those same spokesmen to mitigate the charge. In the end, it is what investors called upon themselves. The pressure to report quarter-over-quarter or in Boeing's case year-over-year growth is immense.
To end on a positive note, the Boeing 747-8F should see no further charges after this. The $10B charges that some of my readers were expecting is not there either. Additionally, Boeing's cash profile remains intact which is a strong sign for a cash intensive industry.
For investors that focus on cash any drop in share prices is a nice buying opportunity. Currently I am holding my shares and might possibly increase my position post-earnings, if any weakness in share prices occurs.
If you would like to receive updates for my upcoming articles, please click the "Follow" text at the top of this page next to my profile.
Disclosure: I am/we are long BA.
I wrote this article myself, and it expresses my own opinions. I am not receiving compensation for it (other than from Seeking Alpha). I have no business relationship with any company whose stock is mentioned in this article.